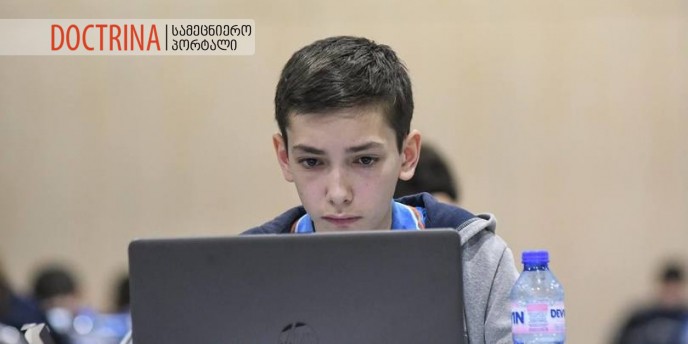 Nika Birkadze won his third gold medal at the International Olympiad in Informatics and has taken the 8th place in the world with three gold and one silver medals.
"He has been ranked among the 20 best students of all time. Only 5 students have won more gold medals in informatics than him," Zaza Gamezardashvili, the lecturer at the Free University, wrote in one of his posts. Nika is 18 years old and he has graduated from Komarovi School.
Nika was still a schoolboy when he was inducted into the Hall of Fame of the International Olympiad in Informatics, which was the greatest recognition of a Georgian teenager. Such a title is awarded only to those students who have won 2 gold medals at the International Olympiads in Informatics. Nika already owns 3 gold.
This year he was enrolled at the Free University and received 100% of the grant in the field of the computer programming.
Translation: Tamar Tabatadze
The Hall of Young Scientists & Analysts – "Doctrina"