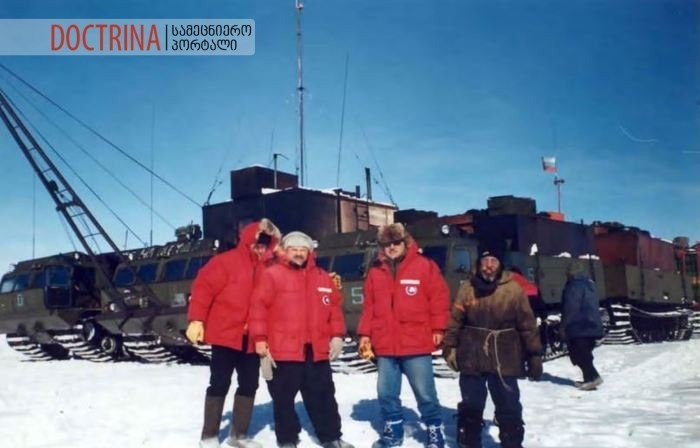 Georgian scientist Vladimer Papitashvili is the Program Director of Astrophysics and Geospace Sciences at the US National Science Foundation. Georgian scientist is responsible for ongoing geospace surveys or astrophysics programs at the South and North Poles of the Earth.
After completing his master's degree in geophysics, Vladimer Papitashvili continued his studies in Yakutsk, Siberia, where he studied permafrost electrical properties. In 1975 he joined Moscow Institute of Terrestrial Magnetism, Ionosphere and Radio Wave Propagation, where the Georgian scientist realized that he wanted to visit Antarctica.
Vladimer Papitashvili visited the continent for the first time in 1983, where he spent five days at Russian stations. In Antarctica, the valley located on Victoria Land Trans-Antarctic Mountains was named after Mr. Vladimer.
Vladimer Papitashvili says he has visited the Arctic and Antarctica about 30 times. In 1991, his American colleagues invited him to NASA Goddard Space Flight Center for a year, however, after the collapse of the Soviet Union he could not return back and moved to the University of Michigan to work. During his time at NSF, Vladimer became the Director of the Antarctic Astrophysics and Geospace Sciences program, where he has been working since 2002.
According to the Georgian scientist, they currently have geospatial instruments at the South Pole, using which they observe the atmosphere, seismic processes, snow and ice. The pandemic has impacted the scientists' work, in particular, in the past, they used to visit Antarctica almost every year, but this year they had to cancel almost the whole summer season.